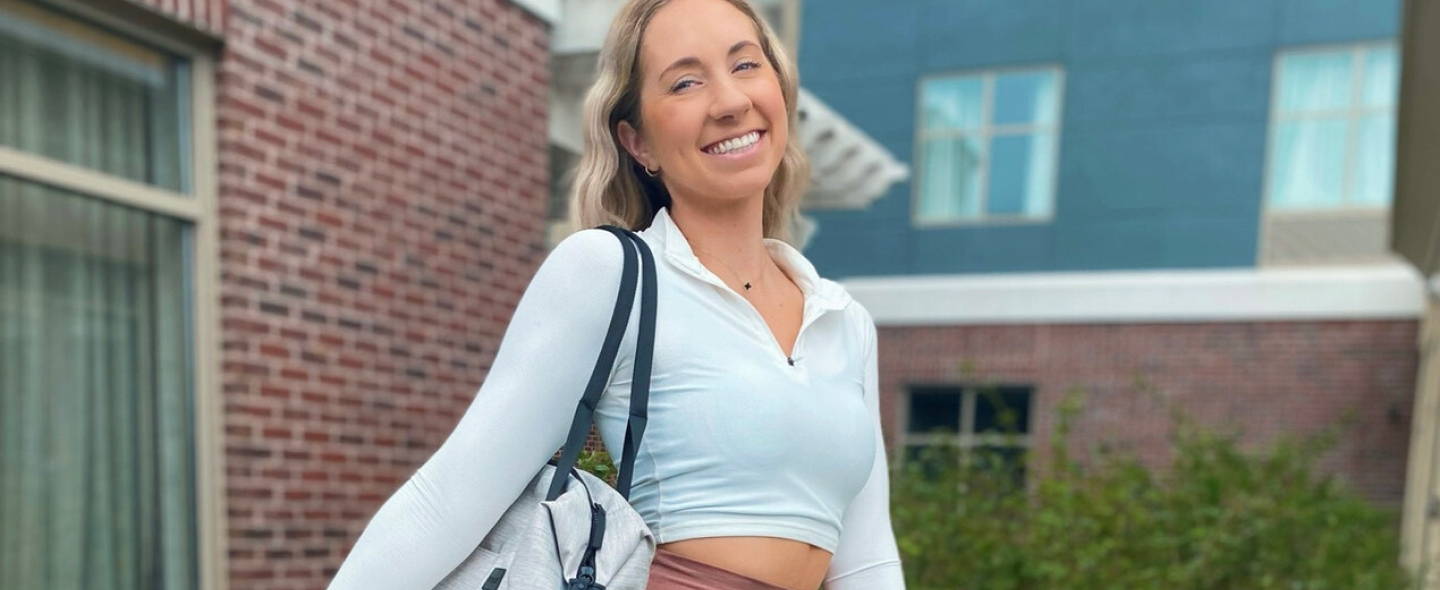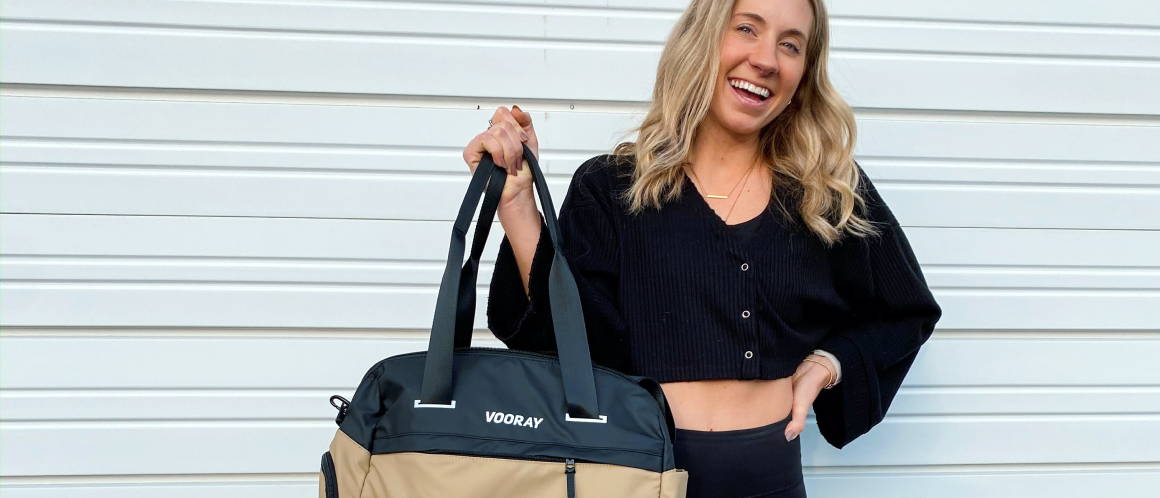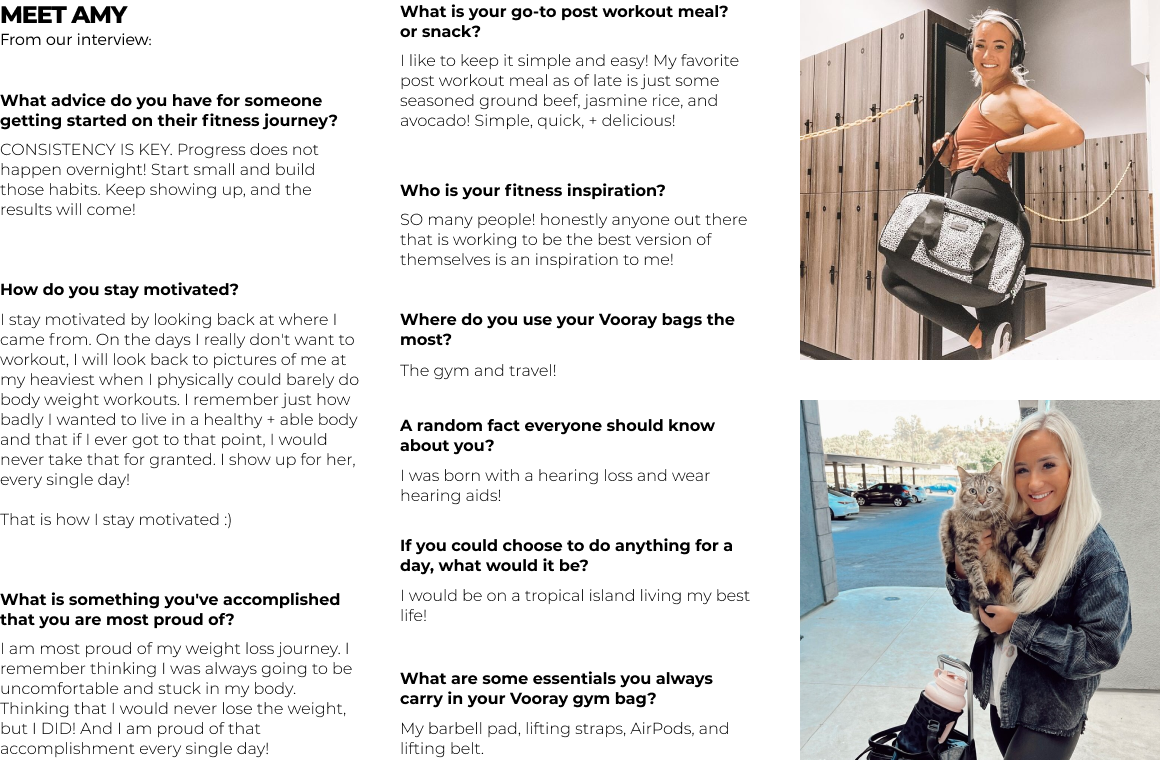 What advice do you have for someone getting started on their fitness journey?
Be patient with yourself and take it one day at a time! It's not a race we are in. Focus on becoming 1% better everyday and remind yourself that a win is a win no matter how small! YOU GOT THIS.
How do you stay motivated?
I always remind myself of my why to get through each and everyday! I also stick to my routine and discipline because trust me I'm not motivated 24/7!
What is something you've accomplished that you are most proud of?
I moved to a new city & created a lot of change in my life. Great things in the making!
What is your go-to post workout meal? or snack?
Go-to meal is basic -- turkey sandwich with chips & fruit on the side! Dip your sandwich in mustard & jelly, and thank me later.
Where do you use your Vooray bags the most?
Everywhere...literally! Into the office, the gym, the grocery store, on trips...the list goes on.
If you could choose to do anything for a day, what would it be?
Sit out in the sun, grab coffee, take a drive with good music, hang with friends and end the night watching a movie with popcorn.
What are some essentials you always carry in your Vooray gym bag?
Notebooks, laptop, snacks, headphones, and my water bottle.
A random fact everyone should know about you?
I'm more afraid of a frog than a spider, lol.