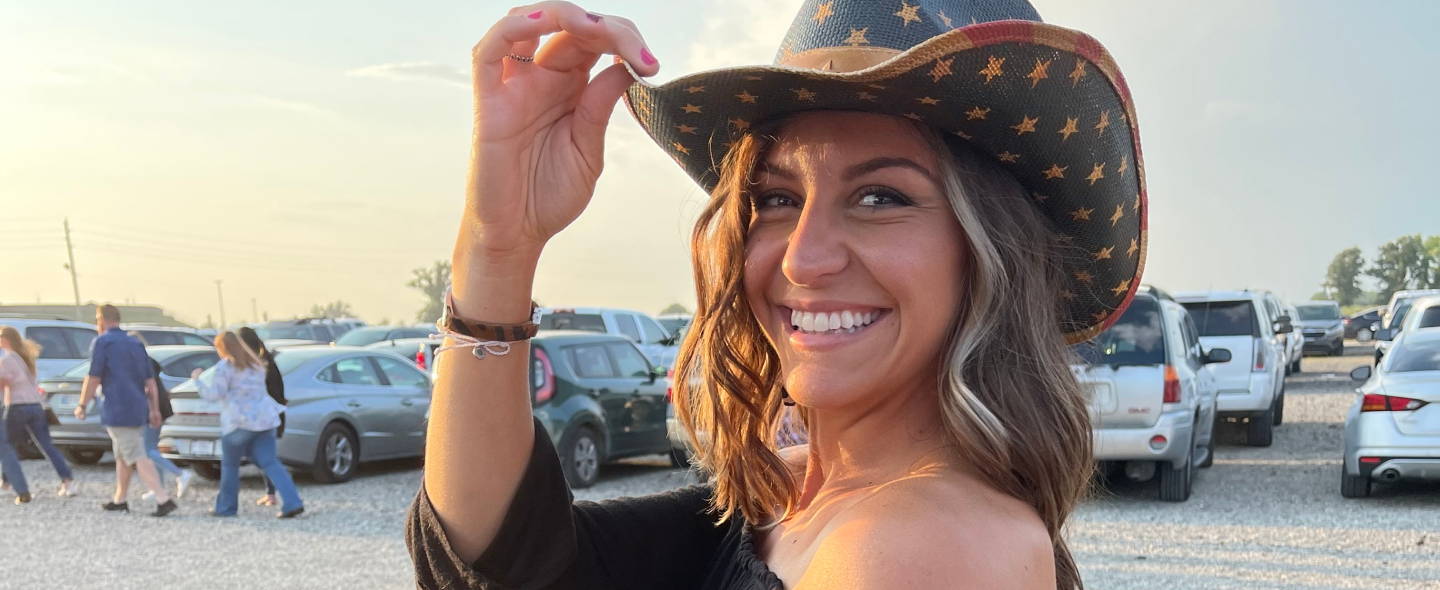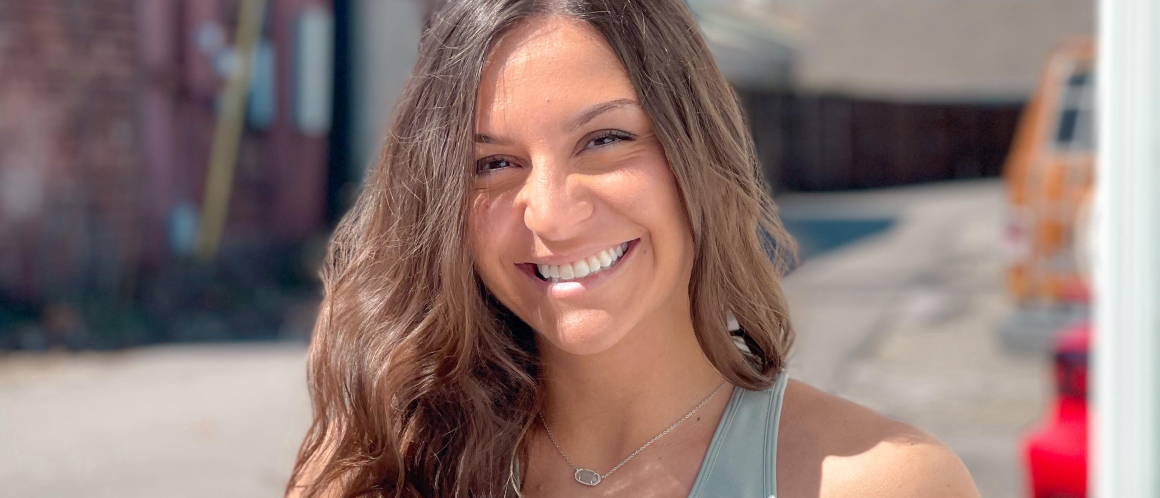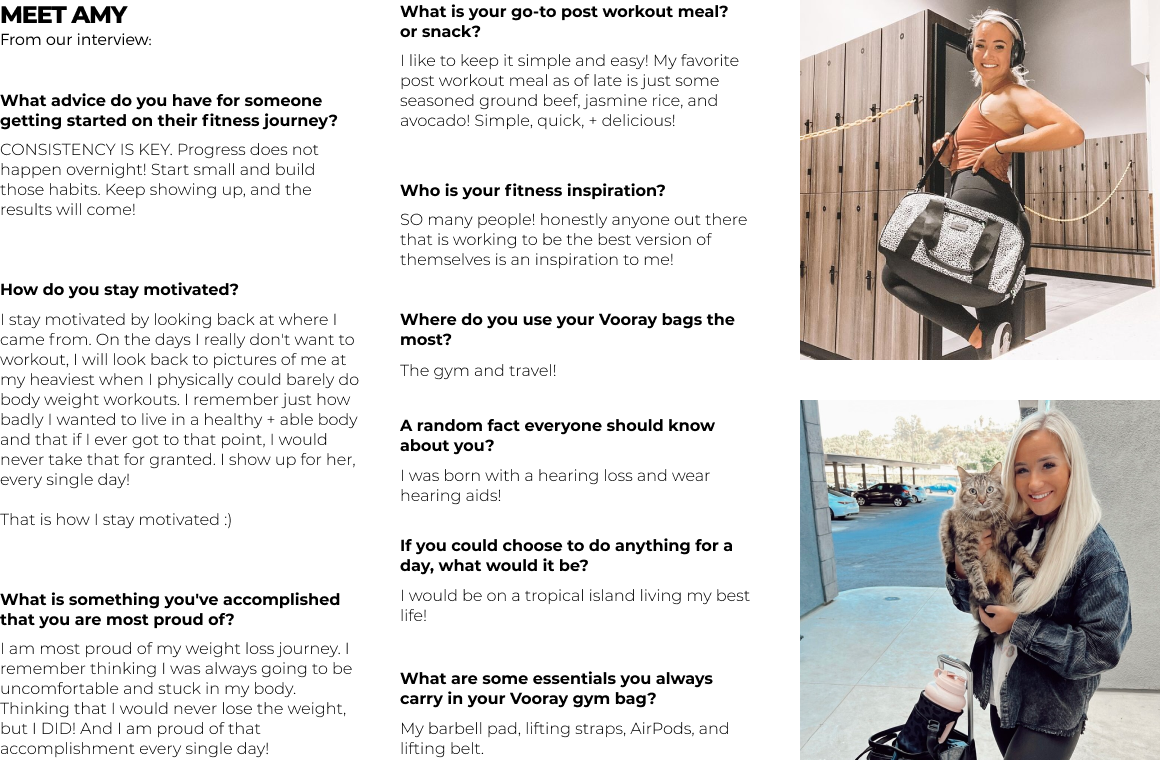 Who is your fitness inspiration?
Whitney Simmons. I've been following Whitney since I was about 15 or 16 years old. When I was first starting my fitness journey, she posted a lot of educational and informative videos.
What is your go-to Vooray bag?
What keeps you motivated?
I am not always motivated! When I find myself in a rut, I try to remember my why and what goals I am trying to achieve. Also, knowing that I am going to feel 10x better after I complete "x" thing pushes me to get it done, whether that be a workout or a task, I always feel better when it's done.
What advice do you have for someone getting started on their fitness journey?
My advice for someone getting started on their fitness journey would be to know their "why" and to have a plan. Knowing your why means knowing why you want to start your fitness journey; why you want to feel better, etc. On your off days, or days you feel unmotivated, you can come back to your why and ask yourself WHY do I want to do this? Ex: I want to feel better; I want to grow bigger muscles, etc. Having a plan helps avoid gym-timidation! Planning what exercises you're going to do that day helps ease you into the gym, especially if you're new.
What have you accomplished that are most proud of?
I spoke at a health and wellness convention in front of 500+ people and that was a huge moment for me! I am terrified of public speaking but ironically, I want to do more of it. This was a huge accomplishment for me :)
If you could choose to do anything for a day, what would it be?
Honestly, sitting at the beach all day feeling the sun on my skin is the perfect day for me.
Something interesting everyone should know about you?
I was born in Bulgaria and moved to the USA at the age of 3 with my mom and dad. I am fluent in Bulgarian as majority of my family is still overseas and I go back home to visit when I can :) being from a different country really gives me a perspective to know how blessed I am living in the States!
Where do you use your Vooray bags the most?
The gym! They fit everything I need and are so compact and convenient to bring to the gym. Not to mention, super cute!!
What is your go-to post workout meal? or snack?
My go-to snack is a bagel (toasted) with peanut butter with apple slices on top, and sprinkled with cinnamon! I workout in the early evening, so my favorite post-workout meal would be a simple protein shake, before I start cooking dinner.
What are some essentials you always carry in your Vooray gym bag?
Perfume, chapstick, lotion, barbell pad, ankle straps, towel, and wrist straps!