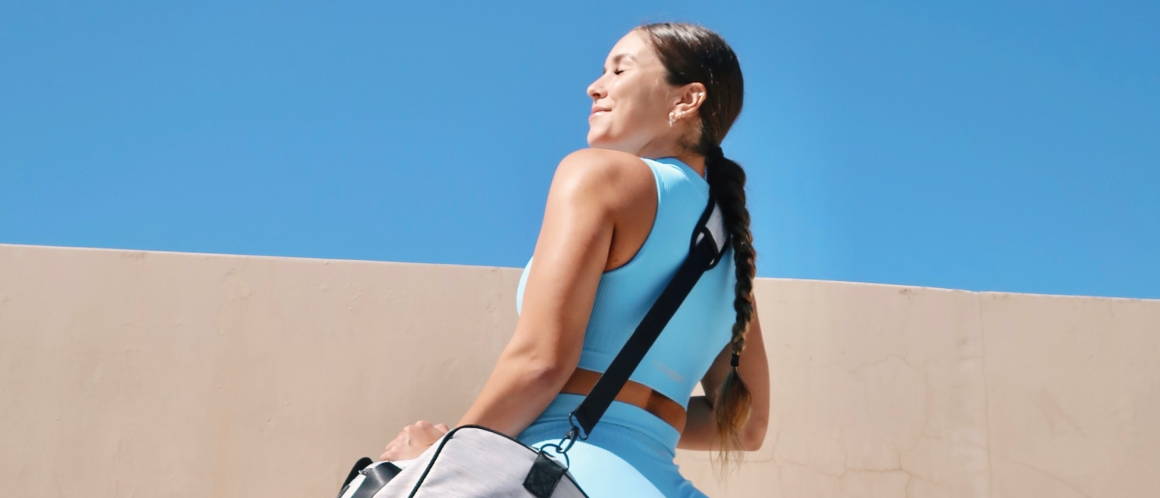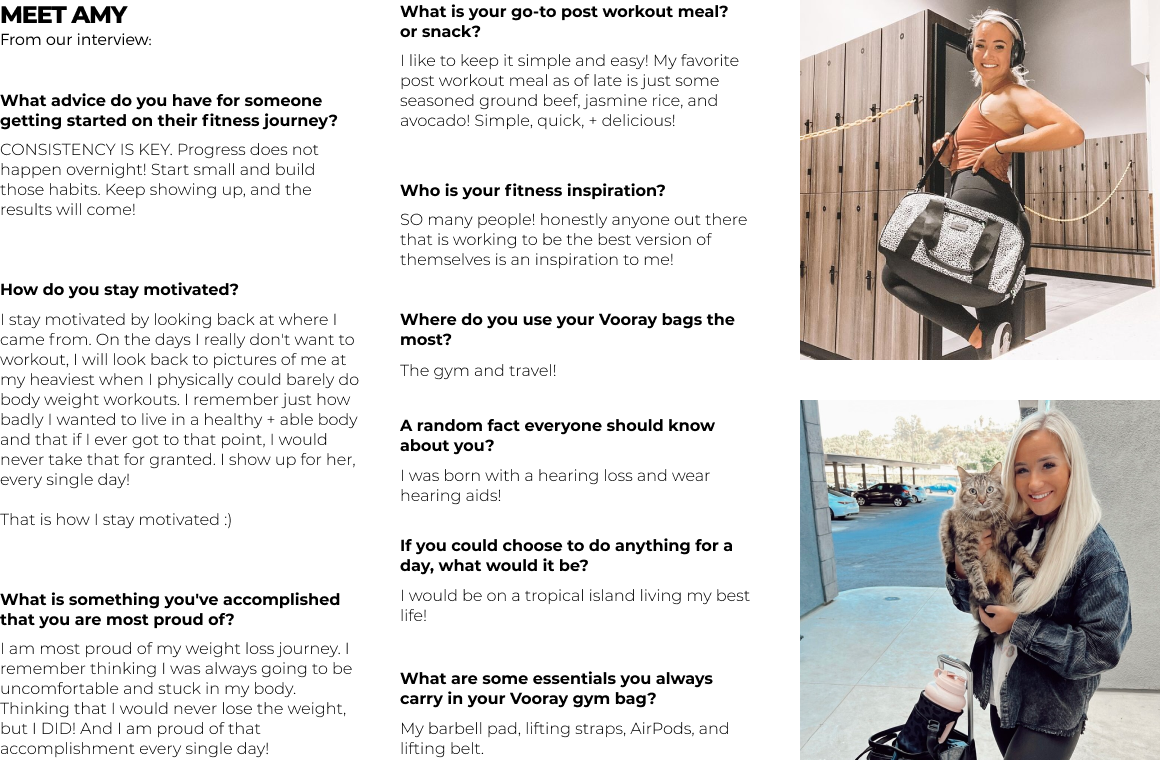 What advice do you have for someone getting started on their fitness journey?
Just start! Be consistent for the first 2 weeks and I promise it will get easier after that. Take progress pictures along the way.
How do you stay motivated?
Progress pictures, tracking my weight (lifting wise), and setting goals!
What is something you've accomplished that you are most proud of?
I started my own business NikkiFONT Activewear!
What is your go-to post workout meal? or snack?
BEAM protein, omelettes, and Kodiak cakes.
Who is your fitness inspiration?
Where do you use your Vooray bags the most?
The gym, sleepovers, and the post office for sending out NikkiFONT orders.
A random fact everyone should know about you?
I would go to the beach tan, and swim.
What are some essentials you always carry in your Vooray gym bag?
My Hydrojug, camera, AirPods, wallet, and slides.