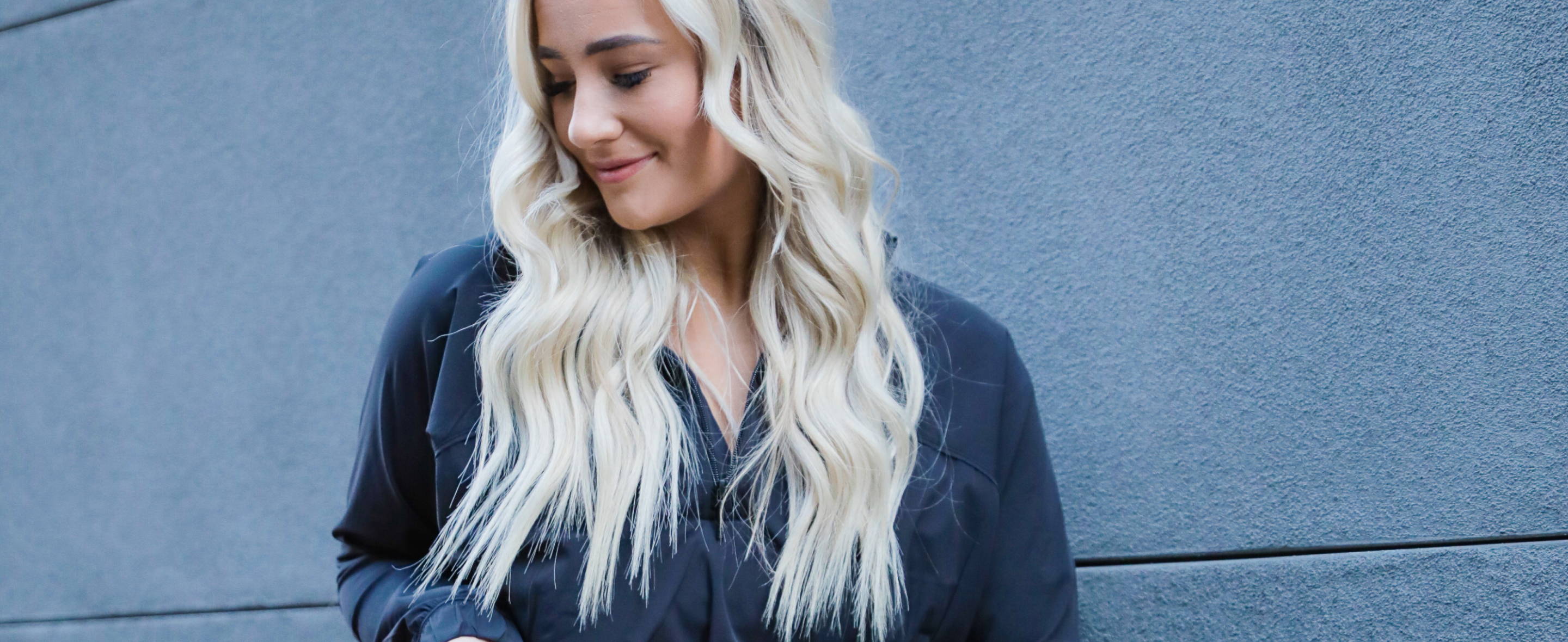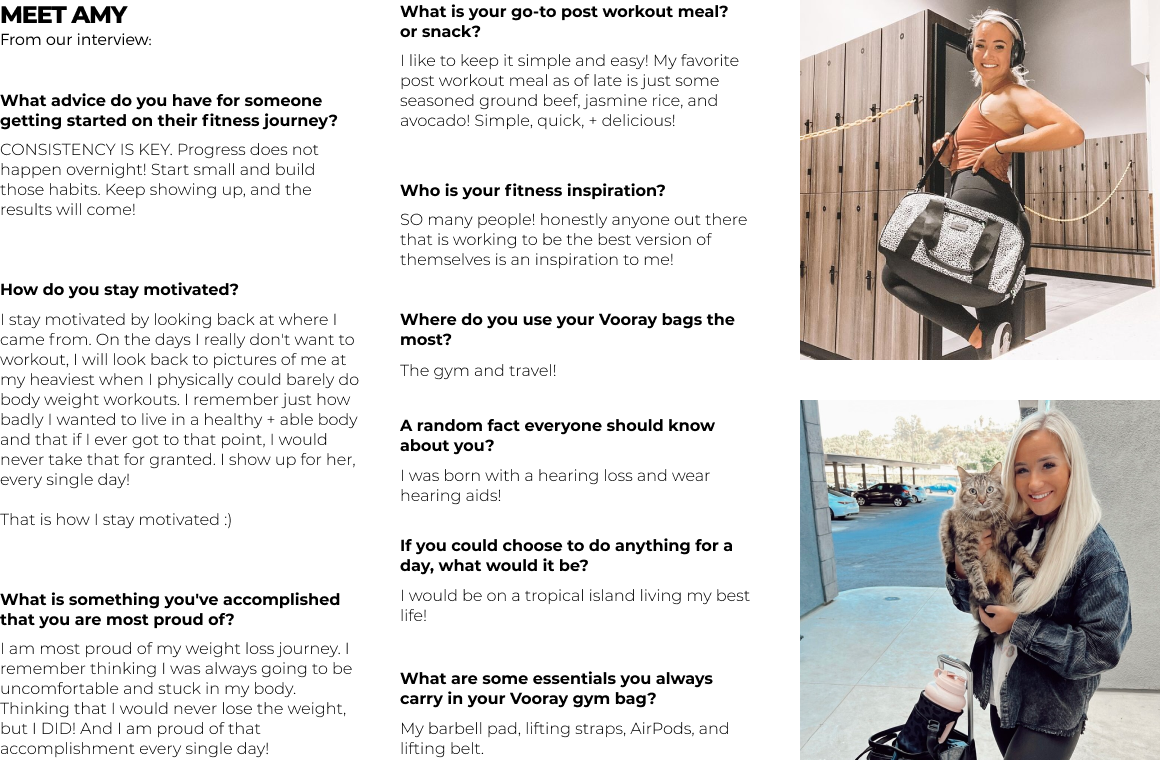 What advice do you have for someone getting started on their fitness journey?
CONSISTENCY IS KEY. Progress does not happen overnight. Start small and build those habits. Keep showing up and the results will come.
How do you stay motivated?
I stay motivated by looking back at wehre I came from. On the days I really don't want to workout, I will look back to pictures of me at my heaviest when I physically could barely do body weight workouts. I remember just how badly I wanted to live in a healthy + able body and that if I ever got to that point, I would never take that for granted. I show up for her, every signle day!

That is how I stay motivated :)
What is something you've accomplished that you are most proud of?
I am most proud of my weight loss journey. I remember thinking I was always going to be uncomfortable and stuck in my body. Thinking that I would never lose the weight, but I DID! And I am proud of that accomplishment every single day!
What is your go-to post workout meal? or snack?
I like to keep it simple and easy! My favorite post workout meal, as of late, is just some seasoned ground beef, jasmine rice, and avocado! Simple, quick, + delicious!
Who is your fitness inspiration?
SO many people! Honestly, anyone who is working to be the best version of themselves is an inspiration to me!
Where do you use your Vooray bags the most?
A random fact everyone should know about you?
I was born with a hearing loss and wear hearing aids!