White Chocolate & Strawberry Protein Puppy Chow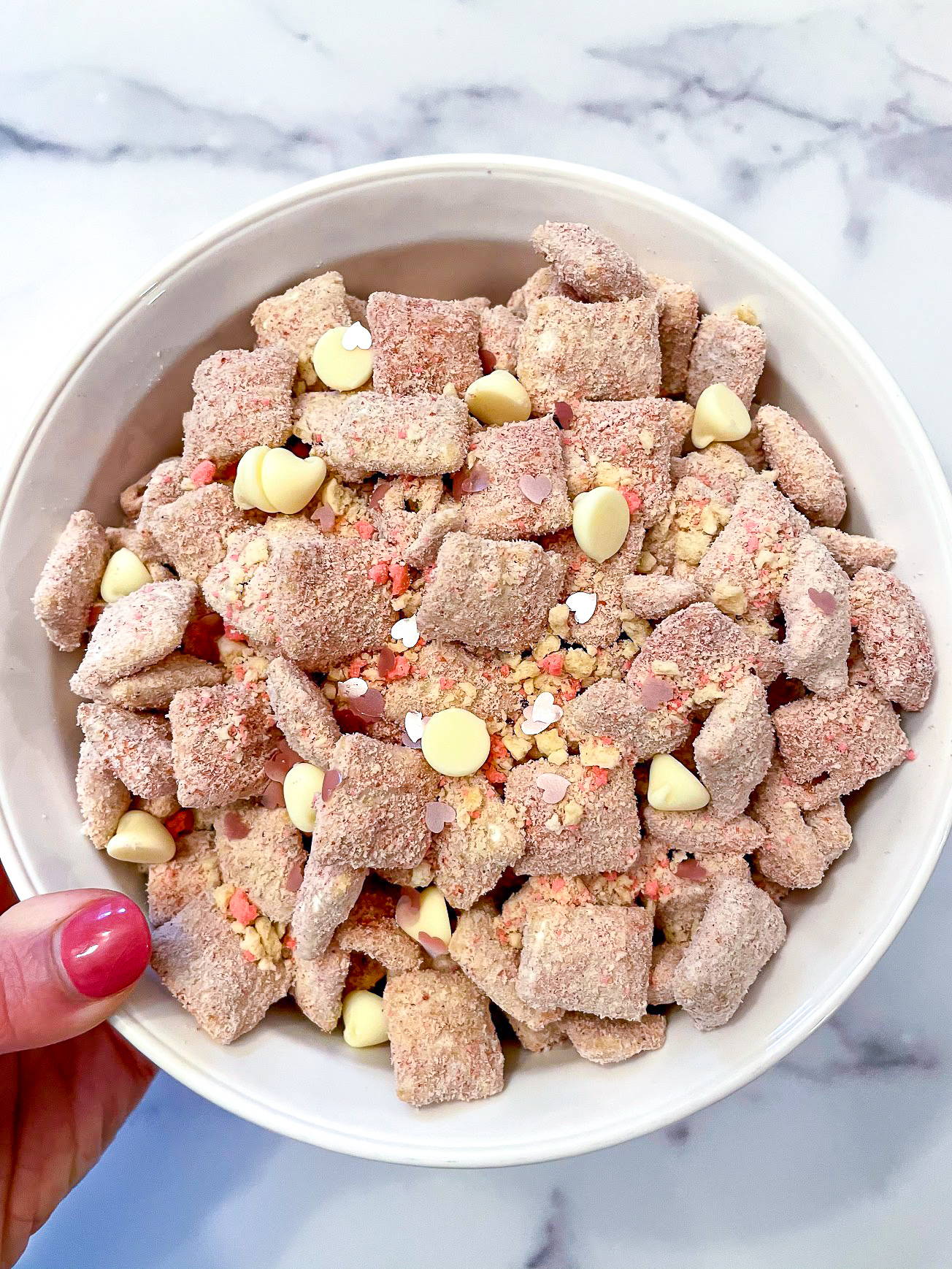 Ingredients:
-1/4 cup drippy nut butter
-1/4 cup white chocolate chips
-1.5 scoops vanilla or strawberry protein powder
-1/2 package sugar free strawberry Jell-o mix
To make:
1.) Microwave white chocolate chips and coconut oil in small microwave safe bowl for 30-40 seconds. Remove and stir until chips are melted. Then stir in nut butter.
2.) Add Chex to a large bowl or ziploc bag. Add white chocolate sauce, & gently toss to evenly coat. Add protein powder and powdered sugar and toss again until all the Chex is covered. Add strawberry Jell-o mix and toss one last time.
Optional add ins:
-Valentine's colored M&M's