Written By Our In-House Photographer
A road trip to Southern Utah's National Parks seemed like the perfect opportunity to test out the new Adapt Weekender bag. I didn't, however, expect to fall in love with the functionality of it as quickly I did.
I have been through my fair share of duffels and carry-ons. I've also been packing with packing cubes since before they were cool. So, believe me when I tell you the Adapt packing cubes are next level! With one side for dirty clothes and the other for clean ones, they are functional to the max. If you are an over packer like me - you will also love the compressor zipper that makes your over packed cube smaller. This allows you to fit more clothes and still feel like you are packing light.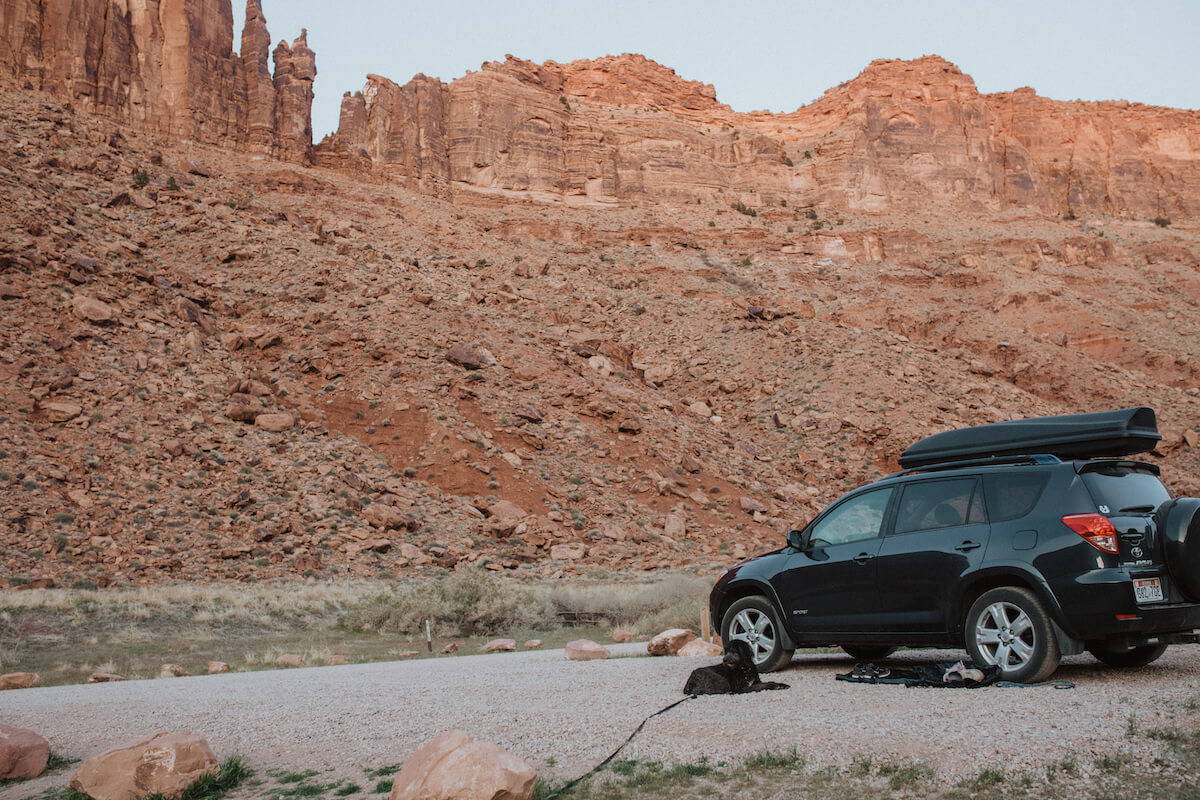 The Adapt comes with two large packing cubes, two narrow packing cubes, and a shoe bag. For my weekend camping trip, I didn't need all of the cubes for my clothes. I used one of the small/narrow packing cubes for my sandals, and put my hiking boots in the shoe bag.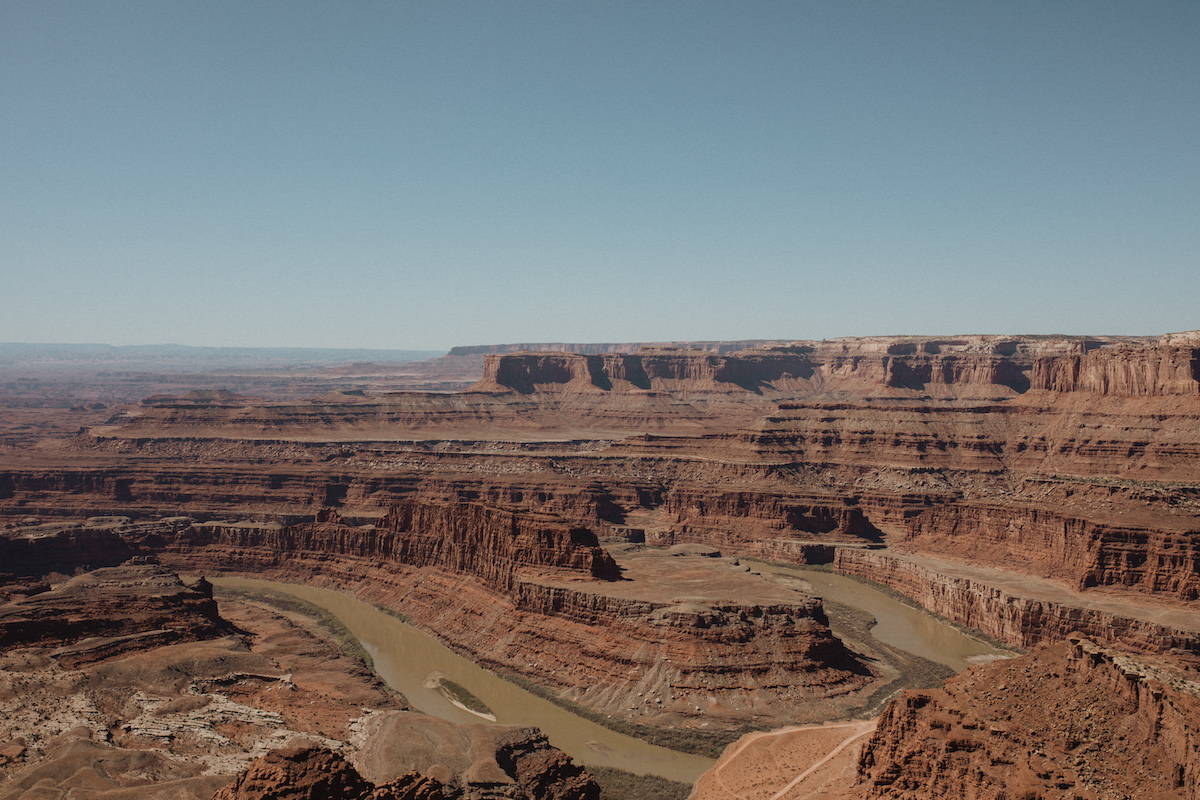 In the past, I would occasionally find myself digging through my duffel for a phone charger, toiletry bag, or wallet mid-drive. With the Adapt's full zip access, I was able to easily open my duffel and see exactly where everything was. In the evening while sitting around the fire, I was able to quickly grab my sweatshirt without pulling any other clothes out to get to it. The Adapt Weekender had the functionality I didn't know I needed, but now demand from all future travel duffels!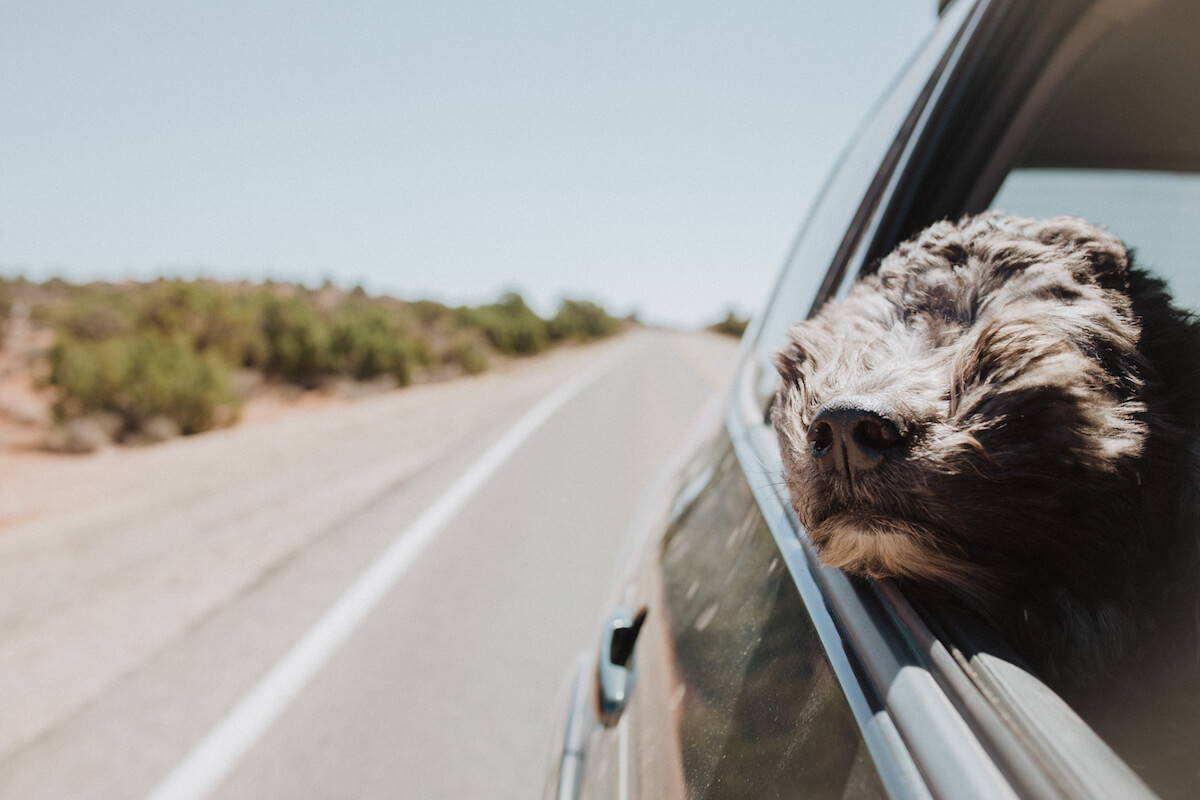 I loved hiking and camping my way through Canyonlands and Arches National Park. We saw some incredible views, and most of all – I loved introducing my puppy to camp fires, rivers, and everything that comes with traveling. I can't wait to plan my next road trip with my Adapt Weekender!